SYM Precision Machining processes
A leader of Precision machining processes in Southern China. We provide precision machined components to clients all over the world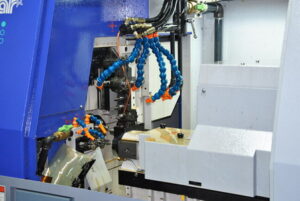 SYM was formed in 1997 to provide a first class service in the field of precision engineering,precision machining processes. SYM started out as a small machine shop with 3 Manual milling machines.
Over the years, our factory has grown into a high level job shop with 370 employees, more than 6000 square meter area.
The ISO9001-2000 was obtained in 2005, TS16949 certificated in 2010, we also implemented the WIP process control system to help follow up all process closely.
You may get all your dental machining needs from SYM, Learn more on what we can do for you, please check out our CNC precision machining, Custom machining ,Stamping service and Sheet metal fabrication.
Material range: Carbon steel, Stainless steel,Tool steel, High speed steel, Carbide, Tungsten steel, Beryllium copper, Aluminum alloy, Brass, Copper, Bronze, Plastic ( POM |delrin | acetal, PVC, ABS, PU, PE,PC PMMA | acrylic)
All the components are widely used in hardware, plastics industry, electronics industry, medical equipment, optical communication connectors, automation equipment, cars and other machinery assembly.